As a global leader of Gensler's Climate Action & Sustainability consulting practice, Anthony Brower champions the craft of high-performance and net zero design solutions.
That gives him a unique role as a climate architect working to promote sustainable design strategies for a billion-dollar architectural business that operates in 16 countries and with clients in over 100 countries worldwide.
Brower's broad expertise gives him the opportunity to consider and influence projects that scale from space planning to urban design, and his unique approach to sustainability strategy establishes building blocks that influence the environmental, social, and economic impacts of the firm's design portfolio.
So, how did a young architect end up being a leader in sustainability for one of the largest architectural firms in the world?
Brower says it happened pretty much by accident.
Joining Gensler as a young project architect doing mission critical data centers and financial service firm interiors, he saw an opportunity for the company to do better from a sustainability perspective.
He started running third-party certification programs, including LEED and Green Star for a couple of interiors projects in Gensler's New York office. "And it just snowballed," Brower says.
"One turned into two, two turned into three, three turned into a dozen. Within a year I was probably running 50 or 60 of those projects, and I'd left all of my project architect work behind." he says.
Brower says that dramatic growth of his sustainable design work caught the management by surprise. About three years after he started with the company, his studio leader came to him to find out exactly what the young architect was doing.
He pulled up a spreadsheet that included projects with the San Francisco office, Houston and Chicago… in all 125 projects in the sustainability space he was managing and running on his own that had slipped under the management's radar.
Fast-forward 20 years and Brower is now managing a firm-wide group of 70 people around the firm, operating as a distinct practice within the organisation.
So, with so much scope and experience in sustainability, what has he learned about getting clients to understand what can be achieved?
"One of the things we've truly embraced is how to have a meaningful conversation around sustainability.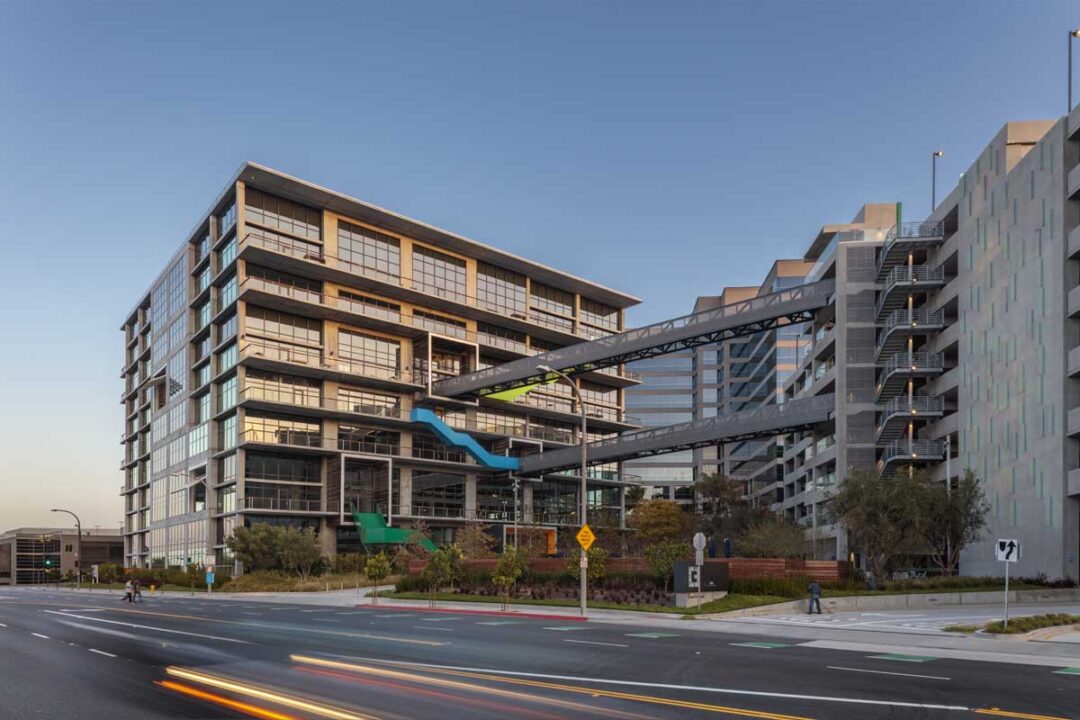 Brower's favourite example is a building that the company worked on in Culver City, California. A key feature of the building is that instead of being cut into the floorplates, the stairs are on the outside of the building. And while he says there's nothing new about external stairs, it's how you talk about it to clients.
"When I talk to designers, the conversation is: 'this is an opportunity for an expressive moment and a design opportunity on the exterior of the building'.
"When I talk to the developer, I can say: 'this is an opportunity to increase the leasable area inside the building and will actually increase the efficiency of your floor plate'.
"And then when we talk to the actual end-user tenant – I'm thinking from the CEO perspective – the conversation shifts just a little bit to: 'Why do you want to spend your profits on utility bills to heat and cool the space that people are only in for a few minutes, even if it's the dead of winter?'
"So, it's a single strategy, but it's three different conversations. And then, if you want to bring health and wellness into it, you could frame a fourth conversation – not so much for the main client, but for the client in charge of overseeing sustainability and health and wellness within the organisation," he says.
Brower says that you can even backtrack that conversation, saying to the developer that, if stairs outside the building are a better way to move vertically between the floors, how can we create more opportunities for stairs in the building? And by doing that, reduce the number of elevators overall.
Twenty years at the leading edge of these and similar conversations means he can now see sustainable outcomes even when the project teams don't.
"Sometimes I'll see things that design teams do and they're making the right moves, but they don't always understand why they're doing it. So, there's a lot of times where I'll go back through some of our completed projects and I use that to say, "Hey, here's great design and here's why something that this team may have inadvertently done. Here's why this is sustainable"."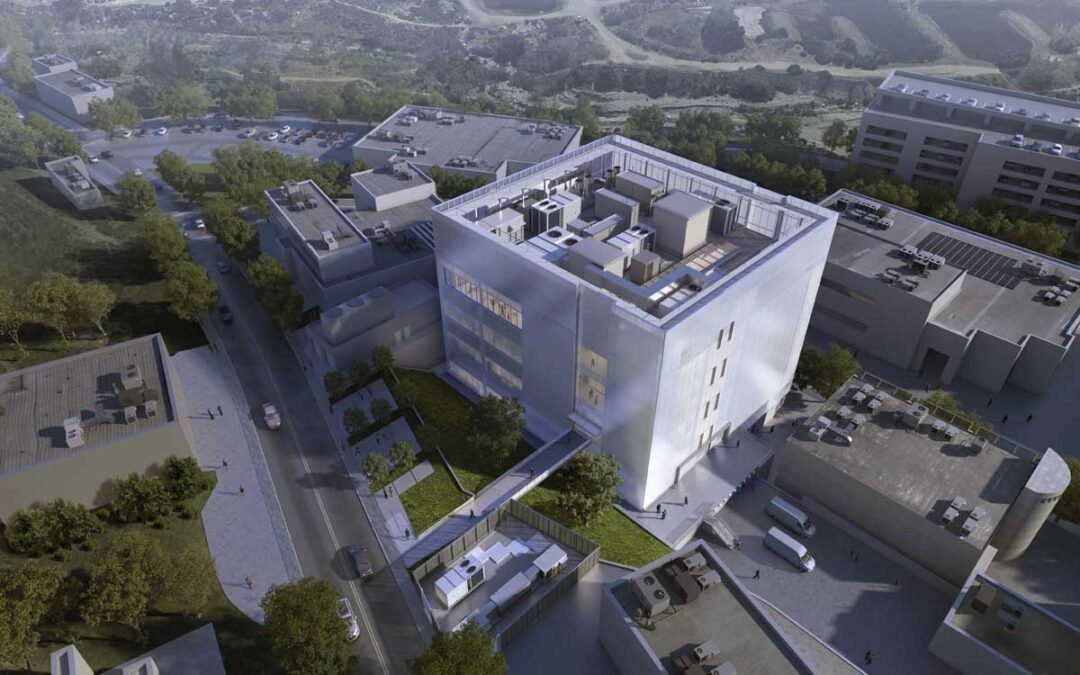 An example he uses is the Jet Propulsion laboratory project at NASA. The design started as a rectangular building, three stories tall, but after some design revisions, and input from Brower's team, it became a square building four stories tall – with several positive outcomes.
"In making that shift from rectangle to square and increasing by a story, we've reduced the amount of envelope that needs to mitigate that temperature differential between the exterior environment and the interior space. Plus, adding a story, additionally improves that efficiency," Brower says.
So, is improving sustainability about things doing things differently, or are we rediscovering and re-purposing old ideas?
"We definitely can come up with new ways to do old things," he says.
"I was talking to a project team that was doing a huge super block project in the north central region of the US and their concern was creating a comfortable outdoor environment. And they were thinking about, "How do I bring in more heat into those outdoor spaces?"
"I looked at it, and suggested; "What if we were to try to see if we can find a way to scale this concept of Trombe wall? How can we maybe make it a horizontal Trombe wall?"
Trombe walls are a really old, very well-known passive technology.  The way they work is, light entering a building and heats up a large mass – usually a wall within the building, where it stores that heat during the day and dissipates it over time. They're usually limited to small scale residential buildings, but Brower saw an opportunity to scale that up.
"So, instead of a two-foot-thick concrete slab across the entire property, we proposed a four-foot or six-foot-thick concrete slab. That added thickness will allow it to absorb more heat, especially in the summer, and then radiate it out eight to 12 hours later when it starts getting cooler at night.
"So, they don't need to bring out these electric plugin heating units. And it makes for a more comfortable environment," he says.
And Brower says that this construction method also brought additional benefits for the design of the super-block campus. The architects were trying to design all four buildings at once and had to figure out exactly where every single column was going to go. But by shifting to the super thickened horizontal Trombe wall slab as kind of a raft foundation, it set the project up so they could come in later and put the columns anywhere.
"So, in the end the design actually gave them increased flexibility – but what originally inspired the idea was: 'How can we come up with a more sustainable way to create outdoor comfort?'."
Brower isn't only looking to the reductionist approach to sustainability. He's also looking at what changes to building methods could significantly affect energy use in future.
He's given Gensler's 50 summer interns across four of their offices a research problem around 'dynamic envelopes'.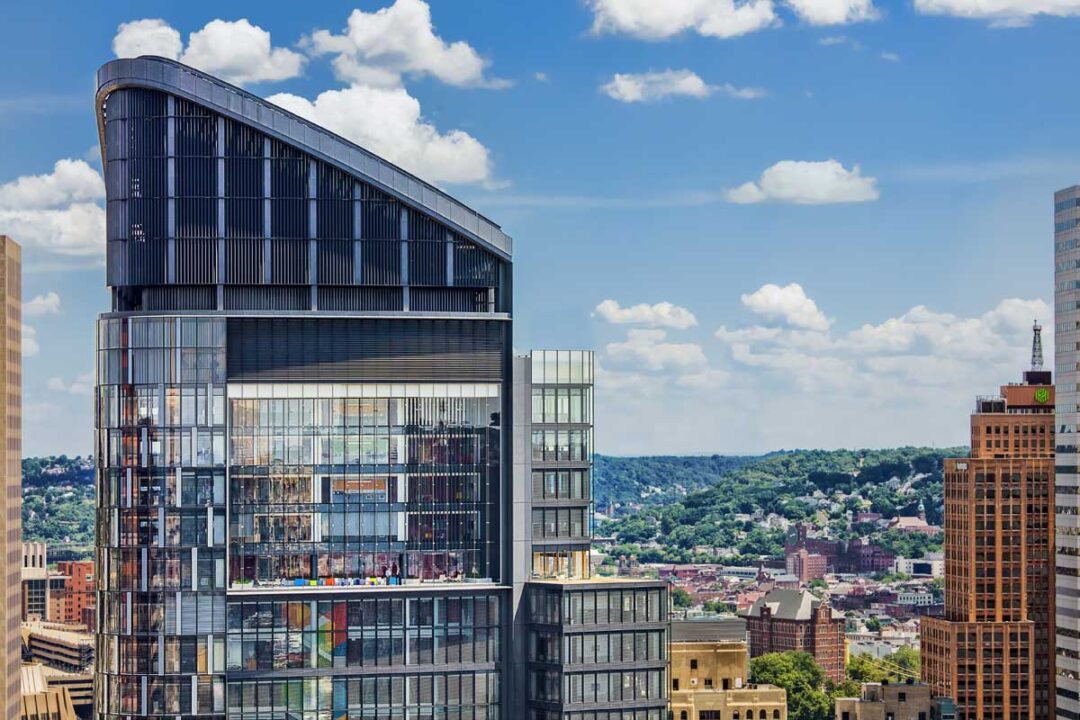 "I find it very strange that airplanes that move at 400 to 500 miles an hour have an exterior skin that moves and shifts based on the conditions of the different climates and air speed that it's moving through. But our buildings that are moving exactly zero miles an hour don't have that kind of consideration," he says.
Brower says he doesn't like the phrase 'climate change', preferring to call it 'climate shift' and this has been part of his drive to understand the potential of dynamic envelopes.
"When we're designing a building in Pittsburgh, we're designing it for the climate that it is today – but what happens when the climate literally shifts underneath its feet?
"If we start talking about buildings with dynamic envelopes that can move and adjust, they're going to be more resilient to shift in the climate when your shoulder season expands and contracts as opposed to assuming that the climate is stagnant," he says.
So, will sustainability continue to be an add-on to great architectural projects? Or will it become just a usual part of the design process?
"We've been talking about sustainability for so long and my goal since the very beginning is, how do I design myself out of a job? How do I get everybody up to speed so that I'm not needed anymore?
"And what I've noticed that's happened, is every time I've reached that plateau, the conversation gets elevated and then it's 'what's the next thing?' It's almost like climbing a mountain. You get everybody to a certain level, you establish a new base camp, a new plateau, and then that's your new launching pad, to say: 'Where do we go from here?'
So, can architecture save the world?
"Absolutely! So, how do we get smarter about how we do things? There are a lot of simple ways to make change and I talk to project teams about that. Like reusing an existing building – the future building is already built. Why are we moving materials and stuff around the world when we can reuse the existing buildings we have?
"My opinion on all of that is, and this is my own opinion, not necessarily Gensler's opinion, I do not think technology is going to save us. Every piece of technology requires some kind of carbon related emissions to operate.
"I think we're going back to basics on passive design solutions. Low-tech is going to be the next high tech," he says.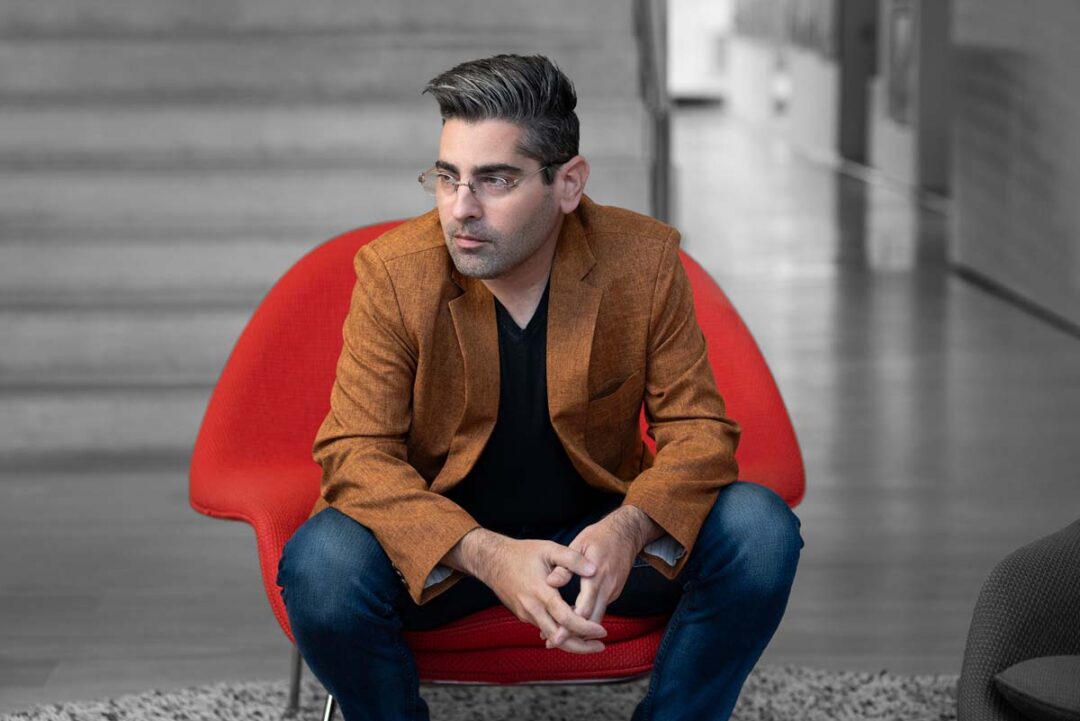 Anthony Brower, AIA, LEED Fellow, is a Senior Associate and Global Climate Action & Sustainability Leader for Gensler. He is currently the chair of the AIA Large Firm Roundtable Sustainability Subcommittee and a contributing writer to Metropolis magazine. Anthony will be the keynote speaker at Design Experience 1-4 May 2023.