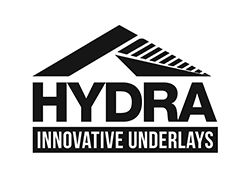 HYDRA Roof Underlay is a premium Tri-laminate, synthetic, fire retardant, absorbent, breathable, self-supporting roofing underlay, suitable for all roof types including concrete and clay tiles, pressed metal tiles and profiled metal roofing.
Distributed in New Zealand by Marshall Innovations, HYDRA Roof Underlay completes the Marshall Weatherization System – a range of products that deliver unmatched protection across all kinds of projects and requirements.
Marshall Innovations has had an effective pre-cladding system for some time, however they were missing a roof underlay to complete the building envelope. After an extensive search they identified HYDRA Roof & Wall Underlays as a top performer and ideal for New Zealand conditions.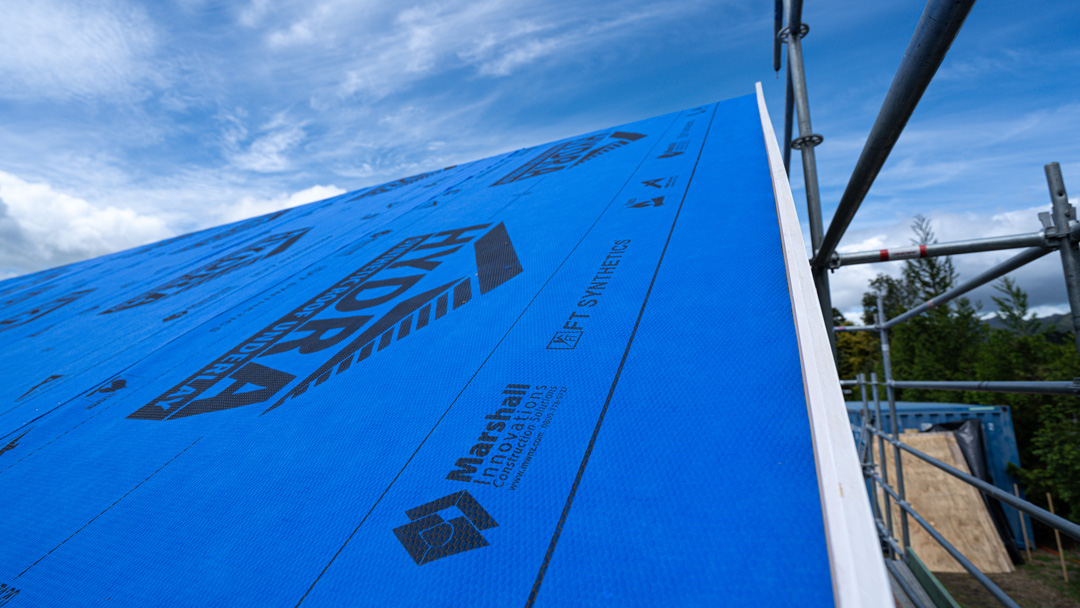 HYDRA is manufactured by FT Synthetics, a Canadian based company which has recently been purchased by GAF, the largest roofing and waterproofing manufacturer in North America. Hydra's 'Grip-Spot' technology is a real point of difference offering a greater level of safety for those working on roofs.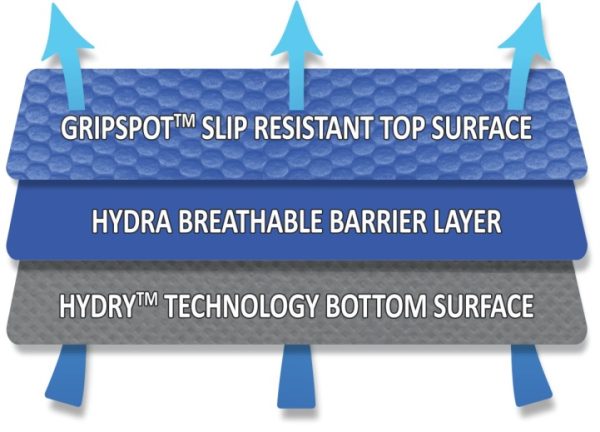 Key Features and Benefits:
Breathable, self-supporting, synthetic underlay
Fire retardant, flammability index of ≤5 as per AS1530
UV Exposure 14 days
100% recyclable
Tri-laminate offers high strength & lightweight
GripSpot provides a slip resistant walking surface
HYDRA Breathable Barrier Layer prevents water but allows for transfer of moisture vapour
HYDRY Technology bottom layer is designed to absorb moisture in the roof space
Suitable on timber and steel frame
Suitable with pressed metal & masonry tiles
Suitable with profiled metal roofing
Suitable in all Wind Zones stated in NZS 3604 up to and Including, extra high
Forms part of the Marshall Weatherization System
BRANZ Appraised # 1071 (2019)
Available in 1250mm x 20m & 1250mm x 40m rolls
HYDRA Roof Underlay is available through leading merchants and roofing companies and roll formers throughout New Zealand.
Hear more via the website: https://www.mwnz.com/product/hydra-roof-underlay
Or, call Marshall's for samples, a presentation, or a site visit, on 0800 776 9727.